The world's most reliable e-scooter comes with the longest range powered by Segway
Overview
Segway-Ninebot, a leader in personal mobility, is proud to add the MAX to its popular Ninebot KickScooter family. The MAX is the perfect combination of the M365 and the ES4. With significant improvements in every aspect, The MAX is more powerful than ever.
MAX Range: 40.4 miles
MAX Power: 350W-700W propulsion
MAX Speed: 15.5-18.6mph (25-30 km/h)
MAX Comfort: 10-inch pneumatic tires
MAX Payload: 220 lbs (100 kg)
MAX Climb: 15% climbing angle
MAX Portability: built-in charger & one-step folding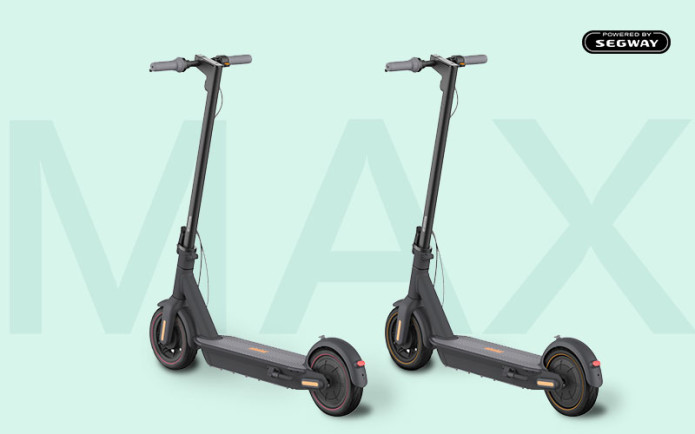 The urban mobility revolution is here. Featuring the longest mileage from Segway-Ninebot, robust tires, and a body made for all terrains, yet still offered at the most attractive price, the Ninebot KickScooter MAX is here to spark a change. The MAX is ideal for all kinds of riders, terrains, and journeys.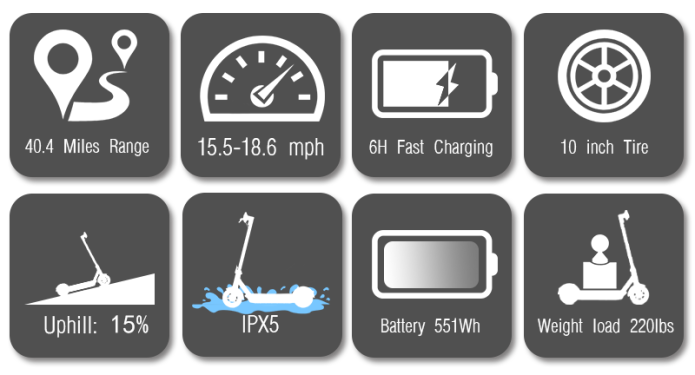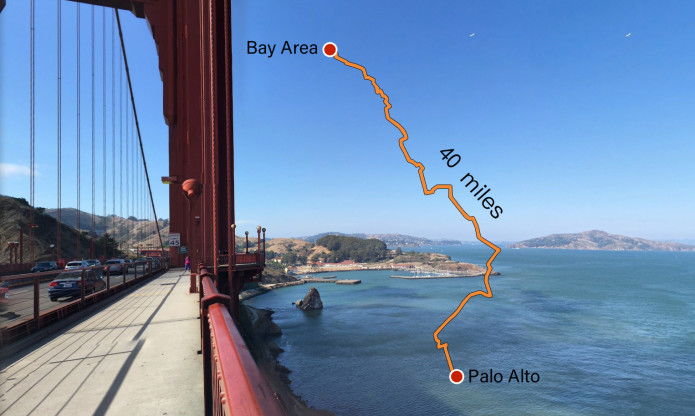 Most electric scooters face the problem of limited mileage and battery life. The Ninebot KickScooter MAX changes this with a battery capacity of 551Wh that almost triples the mileage on the Ninebot KickScooter ES2. With a MAX range of 40 miles, you can easily ride 162 laps around a standard running track in a single charge, or complete a full marathon PLUS another half marathon. Go green by commuting to work on your MAX and recharge it only once a week.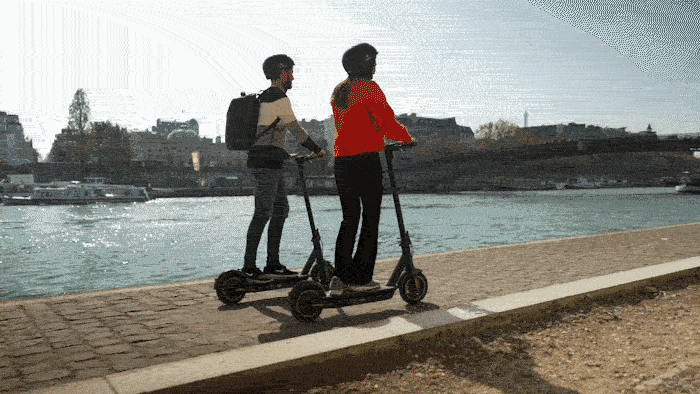 Riding on rough roads can be challenging for electric scooter users. We understand that and want to make your journey more comfortable. Drawing inspiration from bicycle designs, we developed 10-inch tubeless pneumatic tires with the shock-absorption to make your ride smoother and more stable, even on rough surfaces or speed bumps.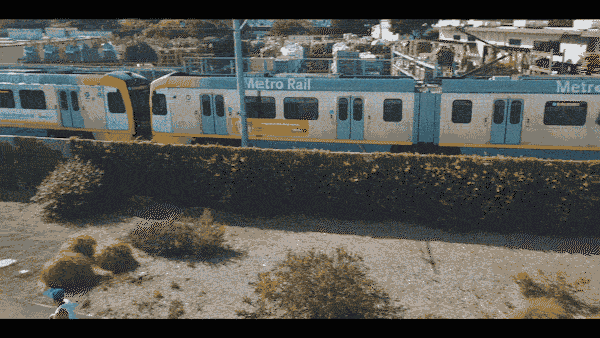 With revolutionary upgrades to the propulsion power, you can now enjoy greater freedom and convenience when you cruise around on your MAX. The high torque motor gives the MAX a top speed of up to 15.5-18.6mph on level ground. The 350W-700W of power provides the MAX with sustainable propulsion on all kinds of road conditions.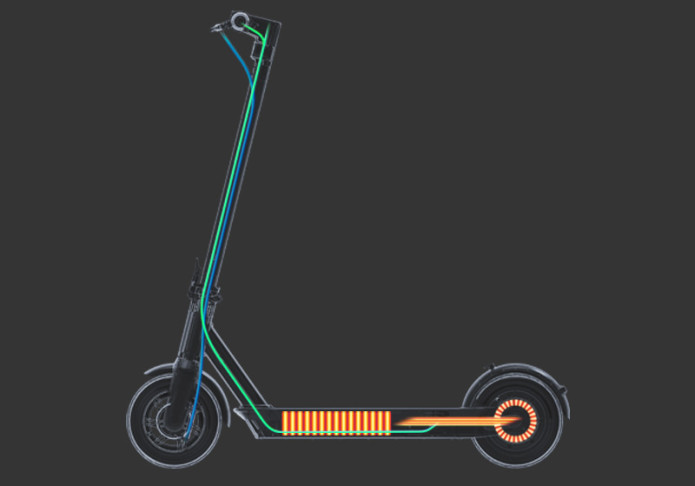 Say goodbye to having a spinning wheel when your electric scooter is going up a steep slope, MAX can climb slopes around 15%, allowing it to go uphill easily. Rear wheel drive offers you a better solution to acceleration, stability, and brake.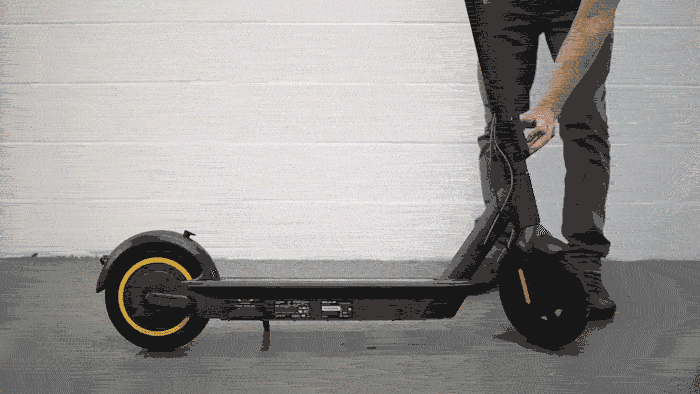 The MAX comes with a one-step folding system that makes it the ultimate electric scooter for people who are always on the go.  The built-in charger lets you recharge it easily when you're on the go without having to carry along a bulky charging device. You just need to bring along a pocketable cord similar to a phone charging cable. The new charger is more efficient than before. The MAX can be fully charged in 6 hours, two times faster than any previous electric scooters.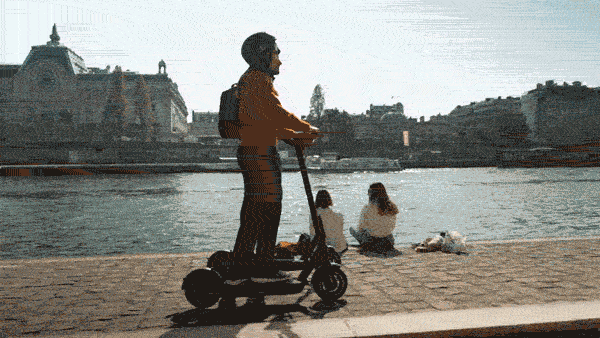 The MAX has an aviation-grade aluminum alloy frame that gives it a strong body and also has the carrying capacity of 220 lbs or 100 kg. We designed the MAX with the enterprise scooter sharing market in mind. The improved structure along with other feature updates such as resistance rating of IPX5 for the whole body (IPX7 water resistance to its core components) and various durability upgrades ensure that the MAX will be your faithful, long-serving companion.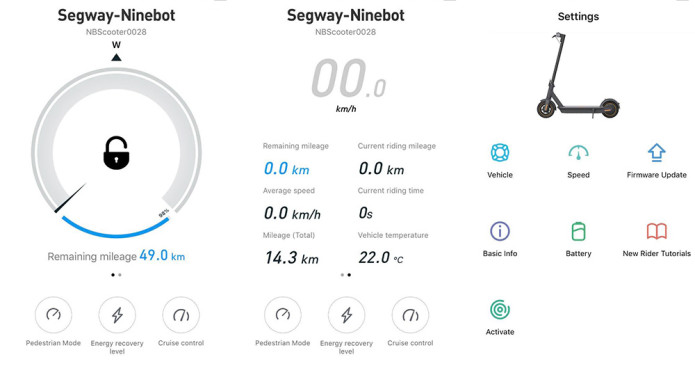 Lock controls: you can also lock your MAX with a single swipe to the right.
Scooter status: displays information about your MAX such as remaining mileage, speeds
Riding modes: Select from 4 different modes for different scenarios
'ECO' is the economic model with a maximum speed of 10km/h (6.2 mph)
'D' is the standard drive mode with a maximum speed of 20km/h (12.4 mph)
'S' is the sport mode with a maximum speed up to 25-30km/h (15.5-18.6 mph)
Firmware upgrades: Keep your MAX firmware up to date.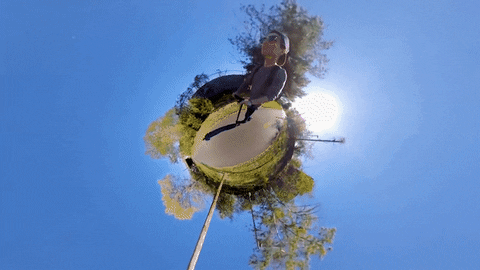 Overall, MAX is the perfect choice for mobility, it allows you to move from point A to point B while enjoying the time you spent. You won't be tired even with 10 miles daily commute or a short trip, and no need to worry about the range issue. Ride on and explore your city and countryside in a new way!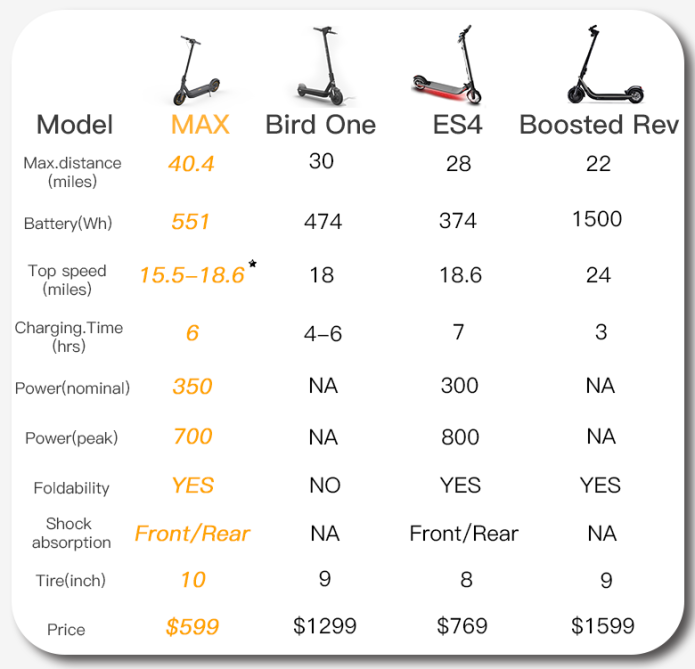 *We will send different top-speed versions to different countries to meet the requirement from the local authority.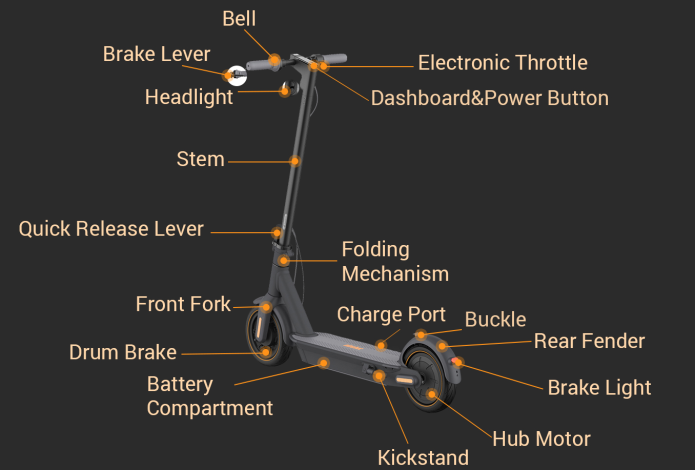 Why E-scooter transportation is not just a flashy trend, but a sustainable lifestyle?
Less energy consumption: Statics shows electric scooter holding a great advantage over energy consumption, comparing to other vehicles. ​

Cost-effective: You can save a lot of money if you opt for electric scooters over gas or electric vehicles.

Cost of purchase: MAX priced at around 1% of the electric car, one of the most affordable choices to go green.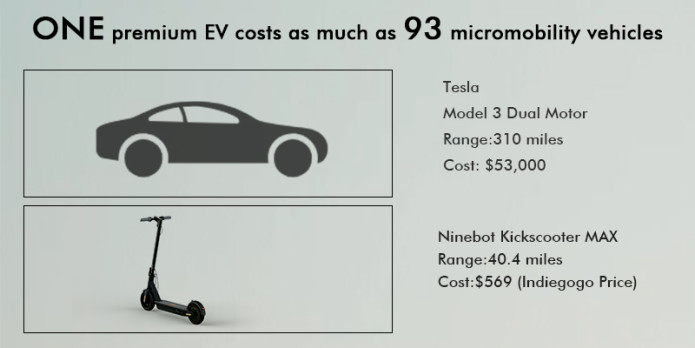 With its edge on energy consumption, cost of use and price, we believe in our combat with global warming, the electric scooter may offer us the best chance to win regarding transport energy.
The Limited Exclusive Early Bird at $599 (MSRP $799)


We are giving out great deals to our Indiegogo backers, including special discounts and special Indiegogo edition. The more you buy, the more you save.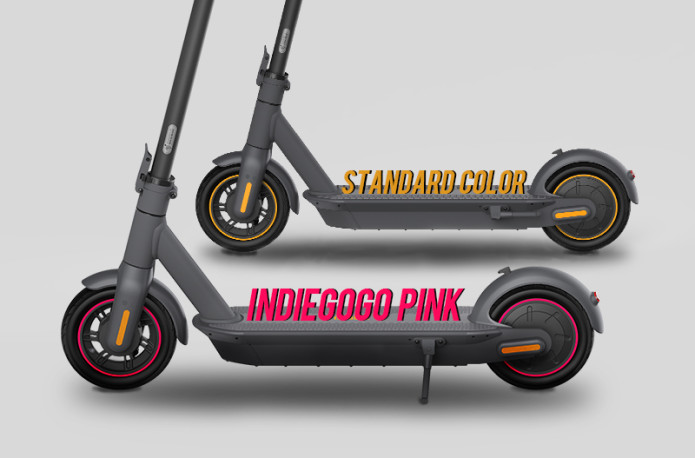 The Indiegogo community has given us overwhelming support and affirmation of our vision to produce great products that people love using daily. Share this Indiegogo value of backing great products by wearing the Indiegogo badge on your MAX wherever you ride. We are offering very limited quantities of the Indiegogo special edition KickScooter MAX that comes with the iconic Indiegogo color.
The only difference between Indiegogo edition and Standard color edition is the color on the wheel rims.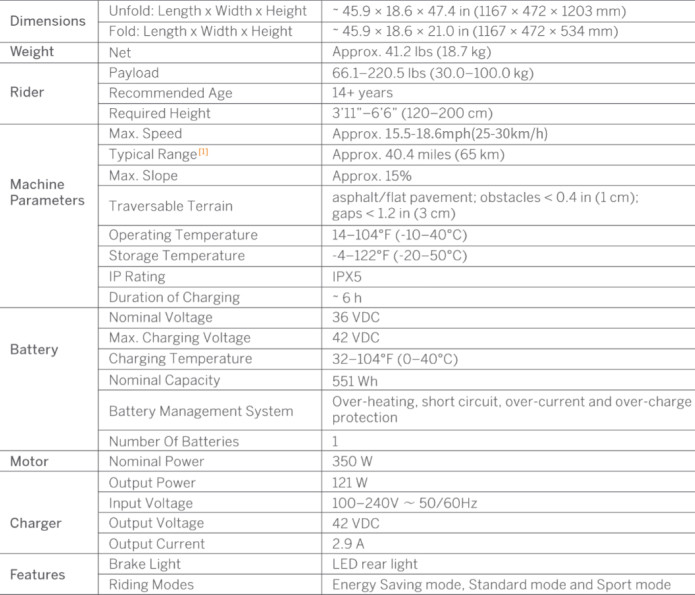 Typical Range: tested while riding under full power, 165.3 lbs (75.0 kg) load, 77°F (25°C), 9.3 mph (15 km/h) on average on pavement.

Help us out by sharing this campaign and spread our message. Plus, riding is more fun with a friend!
How to win accessories?
Ninebot phone holder: the perfect tool for navigation
Ninebot storage bag: perfect match with MAX
Segway helmet: guardian for your safety
Segway backpack: show your style
Please check the update#2 for details.


Ninebot is a privately held company headquartered in Beijing, China. In April of 2015, Ninebot acquired Segway Inc., headquartered in Bedford, New Hampshire. As the world's leading provider of mobile robotics solutions, the company focuses on the research and development, design, manufacturing, distribution, and sales of short-distance transportation products.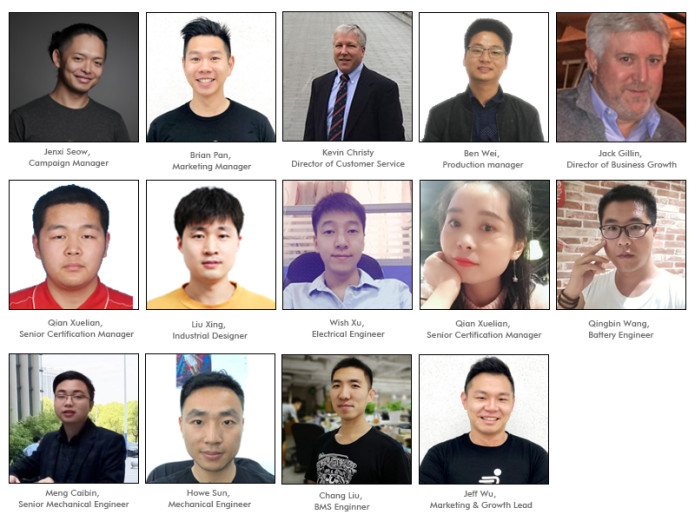 We're done with prototyping and are currently optimizing parts, configurations, and logistics. To start up the production, we have set a goal of 5000 units for this campaign. We want to take this electric scooter to every country and city with your help.
With this said, everyone who helps us in the making of the Ninebot KickScooter MAX will get it up to $230 off on the retail price – and will be the first to be offered exclusive, premium perks as well as VIP access to the upcoming products.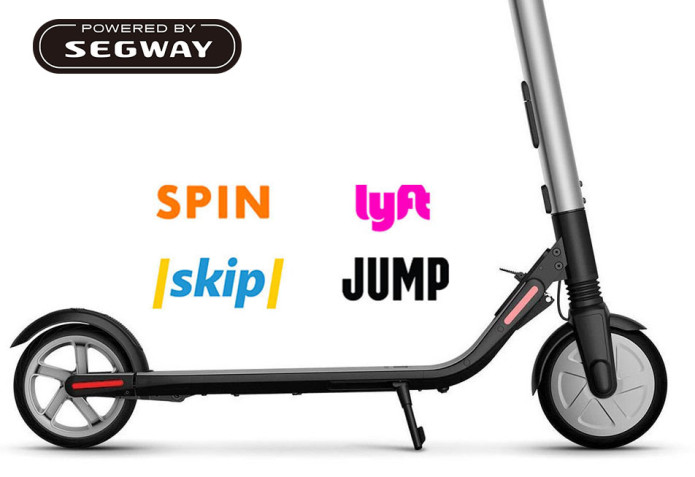 As the main supplier to the global electric scooter rental business, Segway-Ninebot has great cooperation with Bird, Lime, Uber(Skip), Spin, Lyft, Jump and more.
Reduces congestion and pollution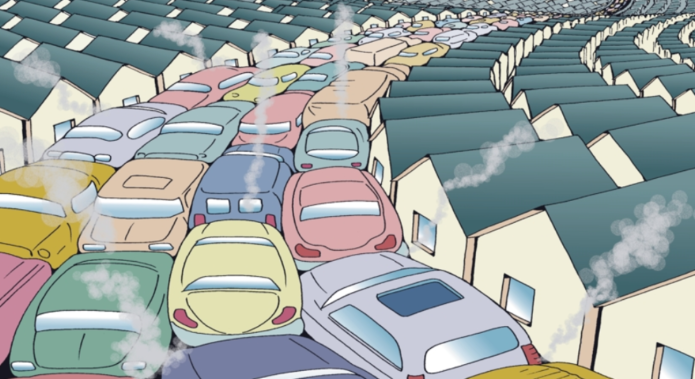 City congestion and pollution cost urban dwellers not only wasted time and money but overall quality of life. The electric scooter has been proven to substantially reduce congestion in most urban areas.
Greener solution for cities. And burns more calories than a bus, light rail or car riding!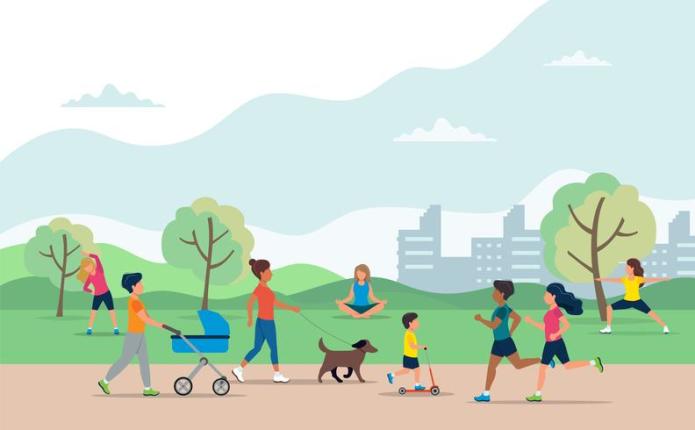 By switching to electric scooter riding, urban areas can save a lot of space otherwise used for parking. These areas can be reutilized to help solve the increased housing demand and provide green areas for a better community.
The more healthy way to transport                 
On matter what you heard about the electric scooter, you will feel more energetic and happy when you riding on it. It burns more calories than taking a bus or driving yourself.